WE BUILD CYBER SECURITY SOLUTIONS
We desing, implements, and maintains systems and procedures that permit for your business to utilize technology productively
While maintaining the confidentiality, integrity, and availability
A few things we're great at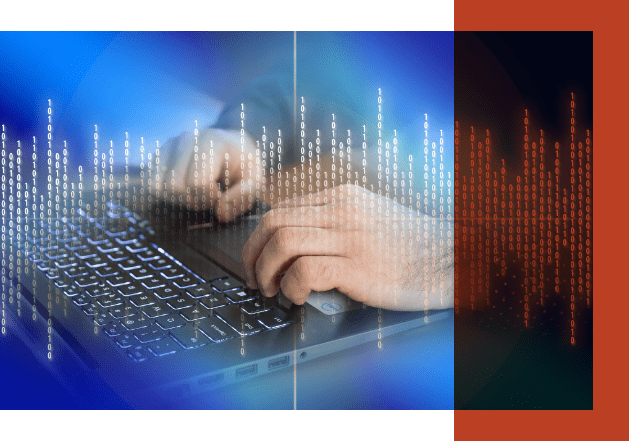 IT Security Risk Assessment can help highlight which vulnerabilities are exploitable, which risks are critical—and therefore need to be addressed with a high priority—and which items can be remediated over time.
A risk assessment generally takes the form of technical testing, penetration testing, or ethical hacking from the outside. The goal is to determine whether or not any of the services that your organization is operating have any types of flaws in them. And more importantly, whether or not those flaws can be exploited by somebody with the right skillset and motivation.
The IT security assessment service includes evaluation of the current state of security systems and developing the best security improvement strategy.
Phase #1- Analysis of current infrastructure risks and their impact on business Comparing security requirements with business needs and limitationsThere are several implementation phases:
Phase #2- Security policy analysis for compliance with world standards
Phase #3- Providing the list of recommendations for security improvement based on known best practices according to business requirements and client needs
This Service is for You if:
*You want to have a full understanding of your IT security vulnerabilities and risks
*You want to increase security of your IT infrastructure and reduce risks of security breaches
*You want to get recommendations how to improve security at reasonable costs
You want to adjust your security policies according to best practices
Our security experts will provide access to the skills and services required to get the answers you need to address gaps, manage risk and allocate resources to better protect your organization (HIPAA, PCI and More).
Compliance as a Service (CaaS)
Digetech provides Compliance as a Service (CaaS) for business that needs to be in compliance with Federal and State legislations. The compliance regulation you must follow depends on the industry you're in.
What we Offer
1. HIPAA— Our HIPAA Risk Assessment aligns the requirements of the HIPAA Security Rule requiring a Covered Entity to, "Conduct an accurate and thorough assessment of the potential risks and vulnerabilities to the confidentiality, integrity, and availability of ePHI held by the Covered Entity." Our cyber security consultants help this highly regulated industry achieve and maintain HIPAA compliance.
2. ISO 27001– Digetech teamwork with organizations to identify areas of improvement and meet ISO 27001 standards and requirements for information security management systems (ISMS), providing gap analysis and guidance on improving their overall cyber security controls.
3. DFARS– At Digetech, we understand the magnitude of NIST SP 800-171 compliance. There are 110 controls spread over 14 groups or categories of security. Putting together the necessary resources to ensure compliance can be overwhelming; however, failing to comply could be disastrous. We have assembled an experienced team that can help plan and oversee compliance efforts through assessment to compliance. Digetech approach to DFARS compliance rests on partnering with our clients to develop a process of continuous improvement of their cybersecurity. Contact us to begin that partnership.
4. PCI– We offer a variety of services to help you achieve and maintain PCI compliance. This includes PCI gap assessments, annual AOC and SAQ assistance, along with cyber security program development and design for PCI organizations.
5. CMMC– The DoD's new cybersecurity maturity model features five maturity levels incorporating and adding to the 110 security requirements in NIST SP 800-171 currently required under DFARS 252.204-7012. Digetech offers an expert team of cybersecurity professionals to help scope, assess, and develop a plan to prepare your organization for the cybersecurity maturity model certification framework. Clients will have a clear 3-phased plan so they can see where status and steps are there required to be ready for certification, plus final reports and deliverables.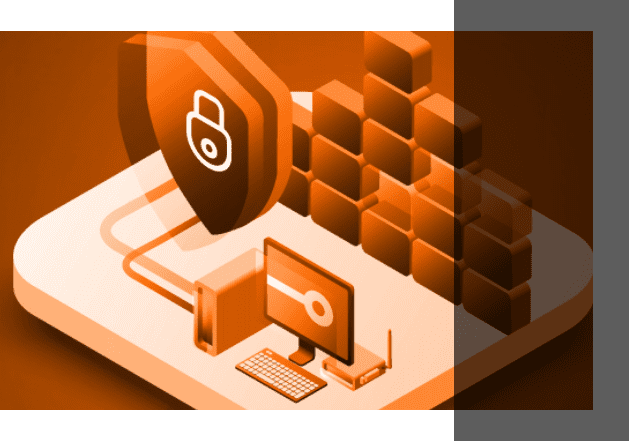 Is a comprehensive evaluation of a system for exposed vulnerabilities without their direct exploitation.
Digetech offers its clients a vulnerability assessment service, which is a comprehensive evaluation of a system for exposed vulnerabilities without their direct exploitation. Cost effective, regular vulnerability assessments can be a useful tool in staying up to date when it comes to security.
Features
1. A managed service tailored to your scanning requirements.
2. External Vulnerability Assessment of your public facing systems & networks.
3. Internal Vulnerability Assessment service – Designed to scan for and identify any vulnerabilities on your internal network and infrastructure.
4. Infrastructure Vulnerability Assessment at regular intervals
5. Vulnerability Assessment testing and reporting
6. Application and infrastructure vulnerability assessments
7. On-premises and remote vulnerability scanning / assessment
8. Option for Regular, Scheduled and On-demand assessment
9. Cloud Vulnerability Testing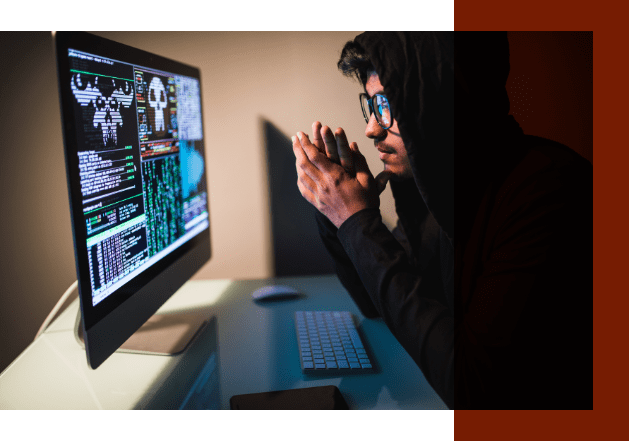 Penetration Testing is designed to assess company security
before an attacker does. Penetration testing simulate real-world attack scenarios to discover and exploit security gaps.
Learn exactly how vulnerable your most critical assets are to cyber-attacks.
This service is designed to assess company security before an attacker does. Penetration testing simulate real-world attack scenarios to discover and exploit security gaps.
What you get?
1. High level executive summary report
2. Technical documentation that allows you to recreate our findings
3. Fact-based risk analysis to validate results
4. Tactical recommendations for immediate improvement
5. Strategic recommendations for longer-term improvement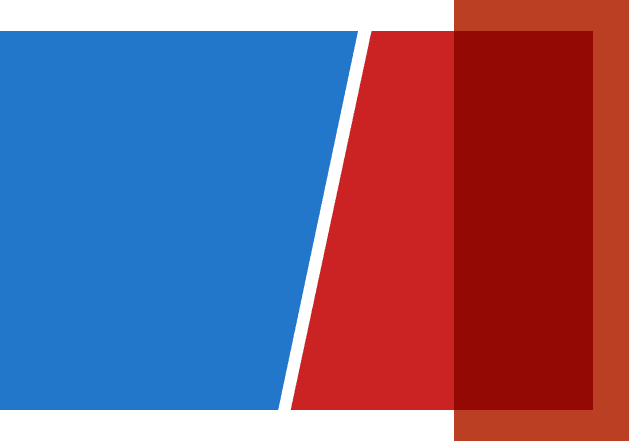 Red Team/ Blue Team Exercise
Red/Blue Team Exercise combines the simulated attack from our team with hands-on training for your response team, who track and respond to the attack as it unfolds.
Combines the simulated attack from our team with hands-on training for your response team, who track and respond to the attack as it unfolds. During this exercise, Digetech deploys two teams of consultants:
Red Team that uses real-world attacker techniques to compromise your environment.
Blue Team of incident responders who sit with your security personnel and use your existing tools to identify, assess and respond to the intrusion.
Our experts slow down the attacker lifecycle and guide your team through an adversary campaign with an eye toward facilitating operational growth, investigative experience, and program maturity.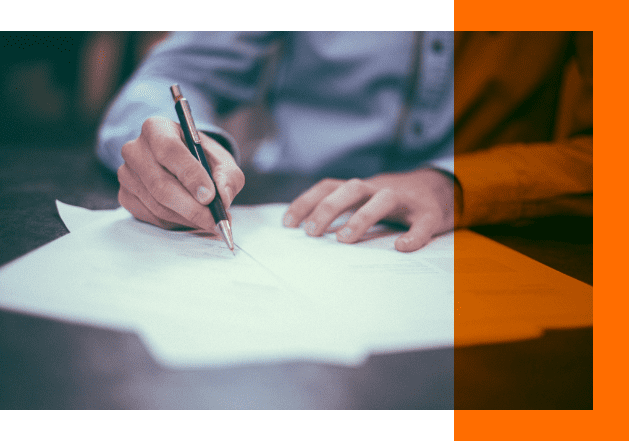 Policy and Procedure Review and Development
How regularly reviewing policies and procedures is a key part of your organization's success.
Every organization has some form of written policies and operating procedures. Often these policies are not kept current with new practices and new laws. Digetech can focus on upgrading and rewriting both standard policies but also assist with indigenous procedures, bringing the Policy & Procedures manual up to date.
Policies and procedures are living documents that should grow and adapt with a company. Cyber policy design and review services can help ensure your policies are responsive and supportive of business growth. Digetech experts can help determine what policies and procedures will keep your company running smoothly and in compliance with laws.
We can help you:
• Define the policies and procures right for your organization and corporate structure
• Determine policies and procedures that may be missing
• Partner with you employees to create or revise procedures to accurately reflect process
• Review current policies and procedures to determine alignment with industry best practices
• Create associated workflows
• Fortify employee policy and procedure knowledge through training
• Ensure key policies and procedure are in place and followed, such as:
o Employee Code of Conduct
o Information Security
o Business Continuity
o Loss and Fraud Control
o Record-keeping and Confirmation Requirements
o Third party provider monitoring
o Regulation
o Conflicts of Interest
o Periodic Account Review
Well written and properly communicated policies and procedures foster employee morale, build confidence, and promote satisfaction and productivity. Staying on top of all the risks, threats and vulnerabilities to business today includes ensuring our documentation is current and understood.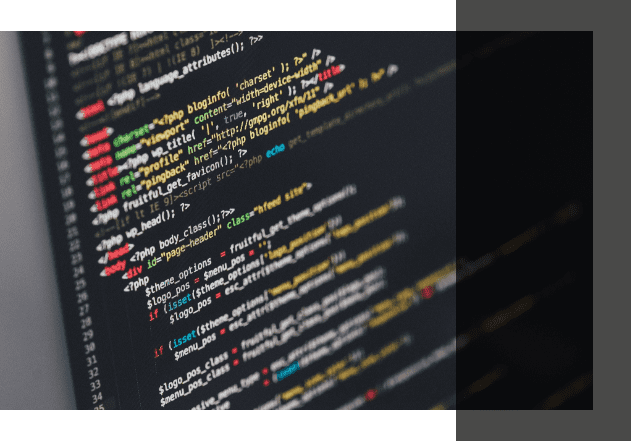 For enterprises developing software, an application security assessment is essential to producing software that is free of flaws and vulnerabilities. Yet many development teams make the mistake of waiting to test their software until after it is finished – in other words, confusing application security assessment with certification.
Find Security Flaws in Source Code. Digetech will prioritize and categorize company risks reflecting the real-world threat that they represent and create a customized, executable remediation plan. If desired, we will work through that plan with your own developers to build security and knowledge into client SDLC.
Digetech makes secure coding a positive and engaging experience, helping development teams ship quality code faster so they can focus on creating amazing, safe software for our world.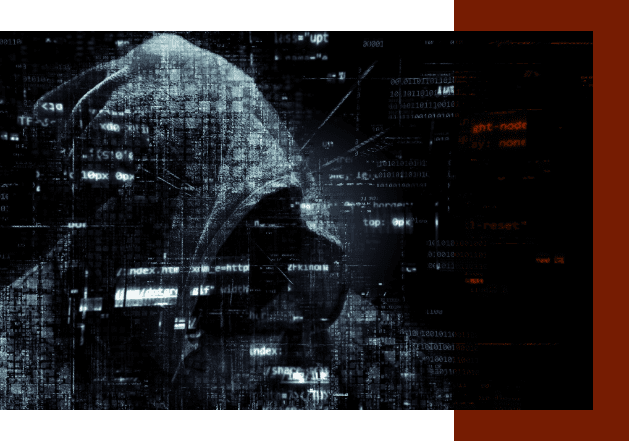 SOCIAL ENGINEERING AND PHISHING TESTS
Consulting services to assist our clients in the assessment of their human network.
Our experts work with companies to identify appropriate scenarios to test your employees to prevent attackers from thwarting common phishing security controls.
Psychological manipulation is a tactic commonly used by cybercriminals. By crafting emails and web pages that imitate those of known organizations and contacts, fraudsters aim to trick individuals into clicking dangerous links, opening malicious attachments, and disclosing personal details.
Digetech's social engineering services allow you to accurately assess the ability of your systems and personnel to detect and respond to email phishing attacks. Gain precise insight into the potential risks through customized assessments created for your organization.
Our Phishing Services
Phishing-as-a-service
Phishing is one of the most common attack vectors used by cybercriminals. By creating emails that imitate those of trusted individuals and organizations, fraudsters seek to lure users into clicking malicious links and attachments or divulging sensitive information. A phishing simulation from Digetech assesses your employees' awareness of phishing email scams.
Business Email Compromise
A Business Email Compromise (BEC) is a type of phishing scam involving the impersonation of a senior executive. The aim is to trick an employee, customer or supply chain partner into wiring payment for goods or services to an alternate bank account. Digetech's social engineering service can be used to simulate a Business Email Compromise attack and test awareness of other fraudulent practices such as mandate fraud and distribution fraud.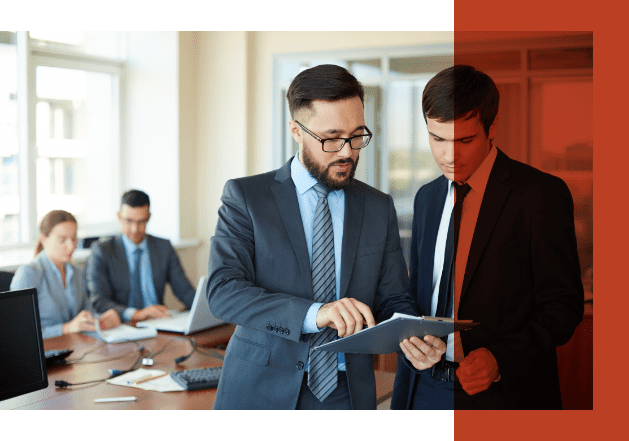 Virtual CISO is a service designed to make top-tier security experts available to organizations who need security expertise and guidance. Our team of experts has decades of experience; building information security programs that work WITH business objectives and show measurable improvement to security posture.
Digetech's Virtual CISO (vCISO) services help executives, security and technology teams safeguard information assets while supporting business operations with augmented cyber expertise to reduce business risk, signal commitment to data security and enhance overall security posture.
Whether you are looking for an interim CISO, a resource to support your CISO or a longer-term arrangement, Digetech's Virtual CISO Advisory Services provide the leadership you need, when you need it.
Services and offerings include:
• Setting or directing privacy and security policies, standards, procedures and guidelines
• Managing and directing information security teams
• Engaging with executive management
• Running risk assessments on operational security
• Providing threat intelligence and manage enterprise security
• Cybersecurity Leadership
• Cybersecurity Standards
• Operational Security
• Security Remediation
• Cybersecurity and Technology Product Evaluations
• Technical Guidance
• Security Architecture Development
• Technical Assistance
• Risk Management
• Hands-On Guidance and Technical Support
Our VISO security consultants are highly trained and skilled professional holding the following certifications.
• Certified Information Systems Security Professional (CISSP)
• Certified Information Security Manager (CISM)
• Certified Ethical Hacker (CEH)
• Certificated Information Systems Auditor (CISA)
• Certified Fraud Examiner (CFE)
• Certificated Fraud Investigator (CFI)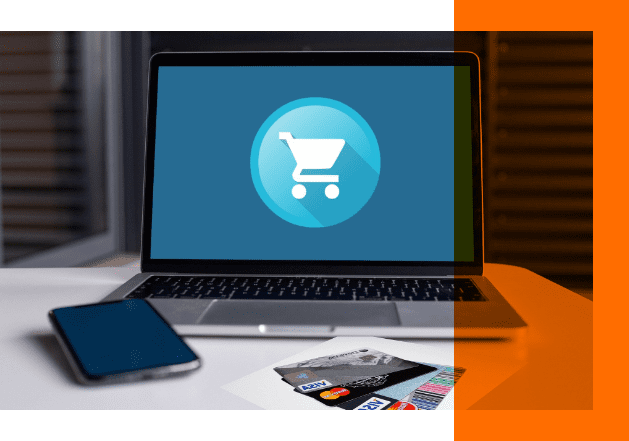 E-Commerce Security Protection Services
The e-commerce industry has been hit hard by cybercrime, and most cyber security experts say the worst is yet to come. With massive credit card breaches, PCI violations, and the growth in cybercrime activity we haven't seen the worst of these breaches.
Trust and reputation can be impossible to regain if you are a small startup. Therefore, we will explore the best practices and strategies you can implement to minimize online threats and empower your e-commerce security.
Digetech can help your organization with PCI-DSS compliance security program, ensure that your retail customers card data is protected. While PCI-DSS provides a framework for improved payment processing, it has not been sufficient to ensure the security of the modern retail POS system while protecting your reputation and businesses assets.
Our security consulting team will help you to build out a security program to protect and monitor all your assets from internal and external breaches.
This is one of the best ways to make sure both your customers' data and your company's interests remain secure. When you protect your customer's data, your business is better protected in the event of a potential breach. Information security is a big deal, and we want to help you be prepared.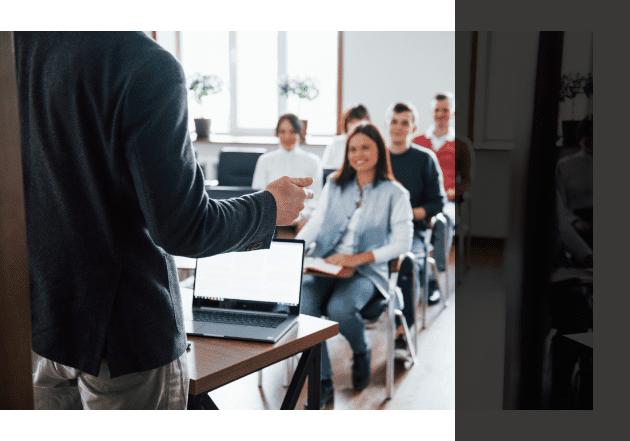 Digetech Cybersecurity Awareness Program Development
Having the right team to develop your cybersecurity awareness program is essential, you can count on our experience security consulting team to implement a full cybersecurity program, including implement a security framework, risk management, security operation, incident response and governance service.
90% of cyber-attacks are successful due to human error. Our mission is to empower your business to fix this problem with the industries best security awareness training platform.
Digetech will deliver targeted spear-phishing campaigns and run risk-based security awareness training.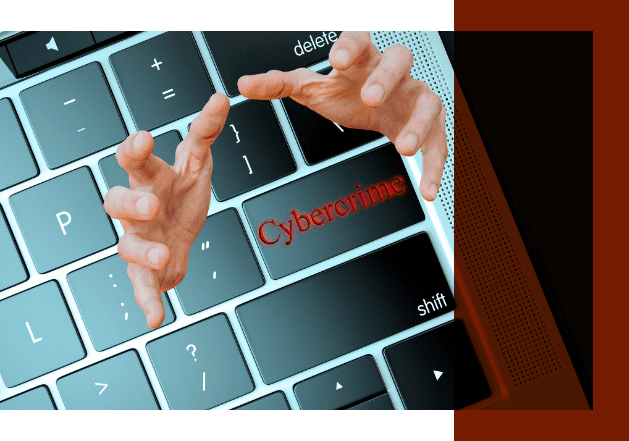 Digital Forensics Services
During a breach, it's important to move quickly to contain the threat and minimize the impact by getting to the root cause. However, overlooking evident procedures can limit your ability to help legal or governmental authorities pursue the threat actor.
Our Digital Forensics Investigator's first step is to clearly determine the purpose and objective of the investigation in a free consultation. We will work with you to identify where your data is located. We will document the legal chain of custody of the media and we will make a bit by bit copy and preserve the original. The Digital forensic analysis will examine and extract the data that can be viewed by the operating system, as well as data that is invisible to the operating system including deleted data that has not been overwritten.
1. Computer Forensics- We provide have the ability to help reveal the exact actions taken by a computer user. From documents that were accessed, deleted or transferred to remote locations, or understanding a computer user's internet surfing activities.
2. Smartphones Forensics- our examiners will explore the hidden recesses of a mobile device including protected areas of memory, files and apps.
3. E-Mail Forensics- Recover, Analyze and Trace back all emails to the sender. Our main goal while doing email forensics examination is to find out crime committed or deliberately violation of organization policies.
4. Social Media Forensics- Social media forensics investigations involve the detailed analysis of an organizations or individual's social media accounts. They are commonly used to provide information relevant to an investigation, court case, background checks or to establish an alibi. The analysis of social media is frequently part of digital forensic examinations in many private, businesses, civil or criminal investigations. Evidence of wrongdoing or verification of a true claim may be inferred from social media postings of text, video or photos or the metadata surrounding social media activity. Sometimes, social media information points to additional sources of digital evidence.
5. Audio-Video-Image- Examination and analysis of recorded video, audio, images, and other forms of multimedia evidence. Our team will work with the client to identify, authenticate, extract and produce evidence to support case objectives.
6. Pornography and Workplace Harassment Investigation- In the workplace, pornography in all forms is legal trouble, no matter the circumstances — and in today's environment, even certain attempts by employers to correct the situation could be deemed negligent or insufficient. Digetech often works with HR departments and general counsel to conduct computer forensics investigations into pornographic images found on workplace computers and harassment conducted through email, instant messaging, or social media.
7. Remote Data Collection- Digetech remotely identifies, collects, verifies, filters, and transfers eDiscovery data to perform forensic data collections from any accessible device on the network. And it does so in a timely, secure and cost-effective manner with minimal demand on client IT resources.
8. Secure Data Destruction- It is critical for the security of every business and organization to be compliant with Government Regulations, Record Retention Policies and Data Destruction Processes. When your sensitive physical or digital data becomes obsolete, it has to be destroyed properly and completely. However, if the informational asset disposal process is held improperly, it increases these risks for your organization. Your Outdated IT Assets (such as servers, hard drives, PCs, laptops, DLTs, LTOs, CDs, DVDs, flash memory sticks, smartphones) can be erased, reformatted, wiped or degaussed, but as long as they are physically intact, the information can still be recovered.
9. Data Recovery Services- Digetech provides the services and expertise required to safely collect evidence from hard drives and computer systems and the forensic analysis capabilities of storage media in search of deleted, hidden or maliciously or accidentally damaged data.